7 Days Risk-Free, No-Contract Pricing
$199/mo
Plancraft Executive Peer Group
Financial planning software
Unique referral link
7-day core training and ongoing bi-weekly office hours and support
Partner badge & Advisor HQ
Exclusive webinars
10 EXCLUSIVE HOUSEHOLDS PER MONTH
$250/mo
Total

$449 USD/mo

+$199 USD one-time set-up fee
$199/mo
25 EXCLUSIVE HOUSEHOLDS PER MONTH
$600/mo
Total

$799 USD/mo

+$199 USD one-time set-up fee
$199/mo
50 EXCLUSIVE HOUSEHOLDS PER MONTH
$1,150/mo
Total

$1,349 USD/mo

+$199 USD one-time set-up fee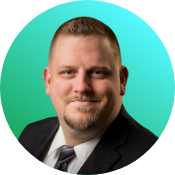 Planswell is so much more ...it's a comprehensive business system for advisors. I chose Planswell over others because Planswell offers a complete program that included software, training, scripts, & non-shared leads. I would definitely recommend Planswell to other advisors.
Mark Deulley
Next Gen Money Coaching
No Comparison
Other organizations distribute the same households to five or more advisors, creating negative interactions for advisors and consumers alike. We're on a mission here at Planswell, and that means each and every consumer in need of advice must have a positive experience. Only one advisor will ever reach out to them.
| | Others | Planswell |
| --- | --- | --- |
| Exclusive households | | |
| Guaranteed number of prospective clients | | |
| Weekly sales training opportunities | | |
| Unique referral link | | |
| Financial planning software | | |
| Cancel anytime | | |
| Executive peer groups | | |