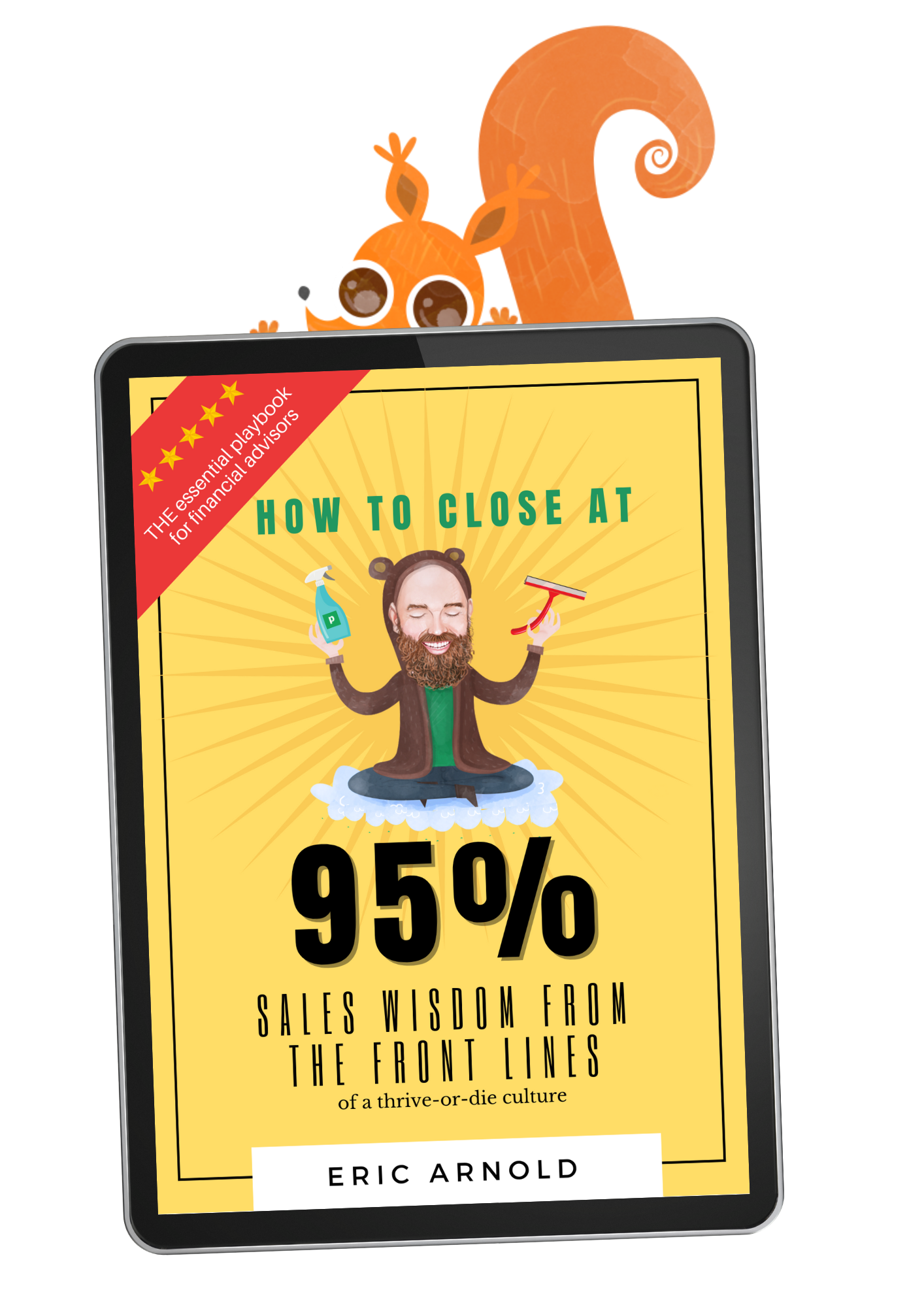 Free eBook
How to Close at 95%: Sales Wisdom from the Front Lines
While in college, Eric Arnold knocked on doors to sell residential window cleaning services. Through testing and refining, he earned a legendary 95% close rate—and the best education of his life.
What's Inside?
7 steps you must nail to achieve a >95% close rate in sales
Why you definitely don't want 100% closing ratios
2 bonus steps!
Author Eric Arnold

is the CEO and co-founder of Planswell, the Toronto-based startup delivering free financial plans to users in three minutes. Eric previously worked as a financial advisor at two of Canada's top firms, developed about a dozen startups, and created more than $400 million of value through digital marketing. Eric is a frequent public speaker and has a large platform on social media. Over 70 million people read his LinkedIn posts last year.
Eric regularly shares his sales formula to inspire Planswell partners who are on the front lines of making quality financial advice accessible to all.
Reviews for How to Close at 95%

Great book for any age. Who can forget, "Everything in life is sales"?

The most actionable sales book ever. I've read many of them over the years, but this is the one I recommend to friends.

Thank you for this book! I've made it required reading at my firm.

Loved this book. It's easy to read yet super helpful. I am actually reading it again to let it all sink in. Thank you so much!!