Recent News
Whether you're a potential partner, a job applicant, a journalist, or friendly competition, we invite you to catch up on our most recent news stories.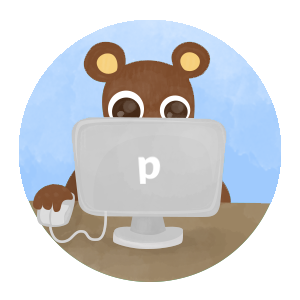 Introducing Planswell's Plancraft - An Exclusive Partner Platform For Financial Advisors
Plancraft Provides Advisors with Exclusive Monthly Peer Group Meetings, Prospective Clients, Financial Planning Software, Core Training, and More
Planswell, the financial planning engine offering free, actionable financial plans in under three minutes, is expanding its support services for partnering advisors with the launch of Plancraft. The platform gives entry to a wide array of support critical to an advisor's success including training, software, peer leadership, and prospective clients. Advisors level up when they connect with their peers and work in tandem on complex planning challenges – a luxury Planswell aims to provide with their offering that will ultimately benefit an advisor's clients.
The Plancraft platform enables financial advisors to lean into each other and offer insights, solutions, and resource recommendations that address the highs and lows of the profession. Each advisor works directly with a professional facilitator and in close-knit groups of eight to ten peers. Planswell offers Plancraft risk-free for $199 per month with no ongoing obligation or contract.
In addition to its peer networking perks, the all-encompassing partner platform offers access to:
Monthly facilitated executive peer group meetings
A proprietary financial planning software with unique referral links
Advisor HQ, a robust library of self-guided training content
A seven-day, risk-free core training program
Exclusive webinars and workshops on trending topics in the industry
Bi-weekly office hours with coaches and company leadership
When joining Plancraft, advisors may opt in to receive a guaranteed number of prospective clients per month, ranging from 10-50, based on the plan. Prospective clients (households) answer 30-40 questions as part of Planswell's free financial planning service and are strategically matched with a single advisor who best fits their needs and location.
"Exclusivity is key to winning trust with consumers," said Planswell CEO Eric Arnold, "To best serve them, we cannot overwhelm them with calls from multiple advisors. Plancraft training emphasizes a service mindset via a human experience with tactics to build rapid rapport."
Planswell is on a mission to prepare consumers for a sustainable retirement through access to financial planning. According to a recent study1, 22 percent of Americans have less than $5,000 saved for retirement, and 15 percent have no retirement savings whatsoever. To combat this concern, Planswell connects advisors with consumers who have financial questions and, with the addition of Plancraft, trains advisors in the soft skills needed to serve Planswell consumers long term.
For more information on Plancraft, please visit: https://partners.planswell.com/advisors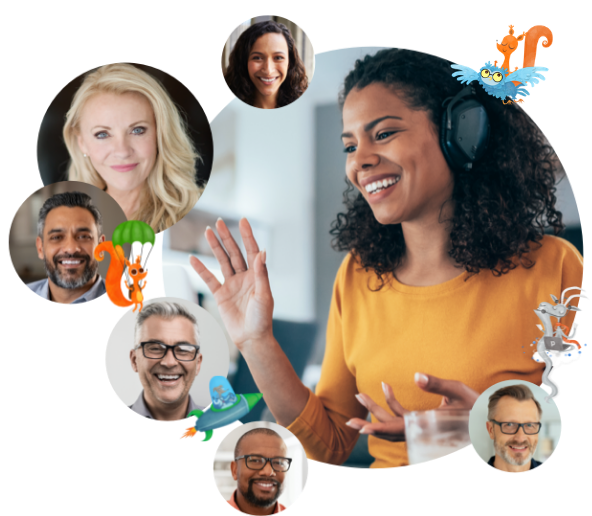 Planswell Fills C-Suite with Eye Towards Global Expansion
Early US success ignites drive to Latin America, Asia
Planswell, the Toronto-based startup delivering free financial plans in about three minutes at Planswell.com, is preparing for expansion to Latin America and Asia by filling key executive positions. C-suite hires join Chief Executive Officer Eric Arnold and Chief Operating Officer Scott Wetton to navigate rapid growth for the company.
Planswell entered the US market in October of 2020 with US revenue quickly surpassing business in Canada, the company's home base. To date, over 1000 advisors in North America have partnered with Planswell from virtually every major financial institution— in addition to solo, independent firms—to help consumers action their financial plans. Planswell has delivered over 300,000 free financial plans to households located in every US state and Canadian province.
In preparation for further expansion, Planswell adds Trevor Oseen of Calgary as Chief Financial Officer. Oseen has extensive experience building companies around the world after landing in his first CFO position of a public, internationally traded energy company at 29. He's since worked in eighty countries while finding time to complete 23 marathons and seven Ironman triathlons.
Jennifer Mastrud joins as Chief Marketing Officer after over twenty years of notable marketing leadership experience in diverse sectors ranging from globally syndicated TV to SaaS. She has an impressive track record of turning young startups into industry leaders, building scalable marketing systems, and managing remote teams. Most recently, Mastrud led two-sided national marketing efforts aimed at financial advisors and financial planning clients. Based in the US, Mastrud is a forty-year survivor of Minnesota winters.
Dean Khialani, a Florida-based technology visionary with a Ph.D. in Information Systems, joins as Chief Technology Officer. Specializing in big data, blockchain, machine learning, and artificial intelligence, Khialani has over 20 years of experience turning code into profitable products in C-level roles at startups and large, established corporations alike.
Scott P. Gill, a leading expert on the US financial regulatory environment, joins as Chief Compliance Officer heading the development of Planswell's US planning engine. Gill brings guru-level knowledge of RIA compliance after advising hundreds of firms throughout fifteen years in the business. Based in North Carolina, Gill is currently completing a doctorate and operates a charitable organization he founded to serve the homeless.
The executive team leads remote staff dispersed across Canada, the United States, the Philippines, Serbia, Turkey, and Nigeria.
"I am so humbled," said Eric Arnold, Planswell Chief Executive Officer, "This leadership team is much more experienced than me. I'm confident we'll succeed in Latin America and Asia by the end of this year."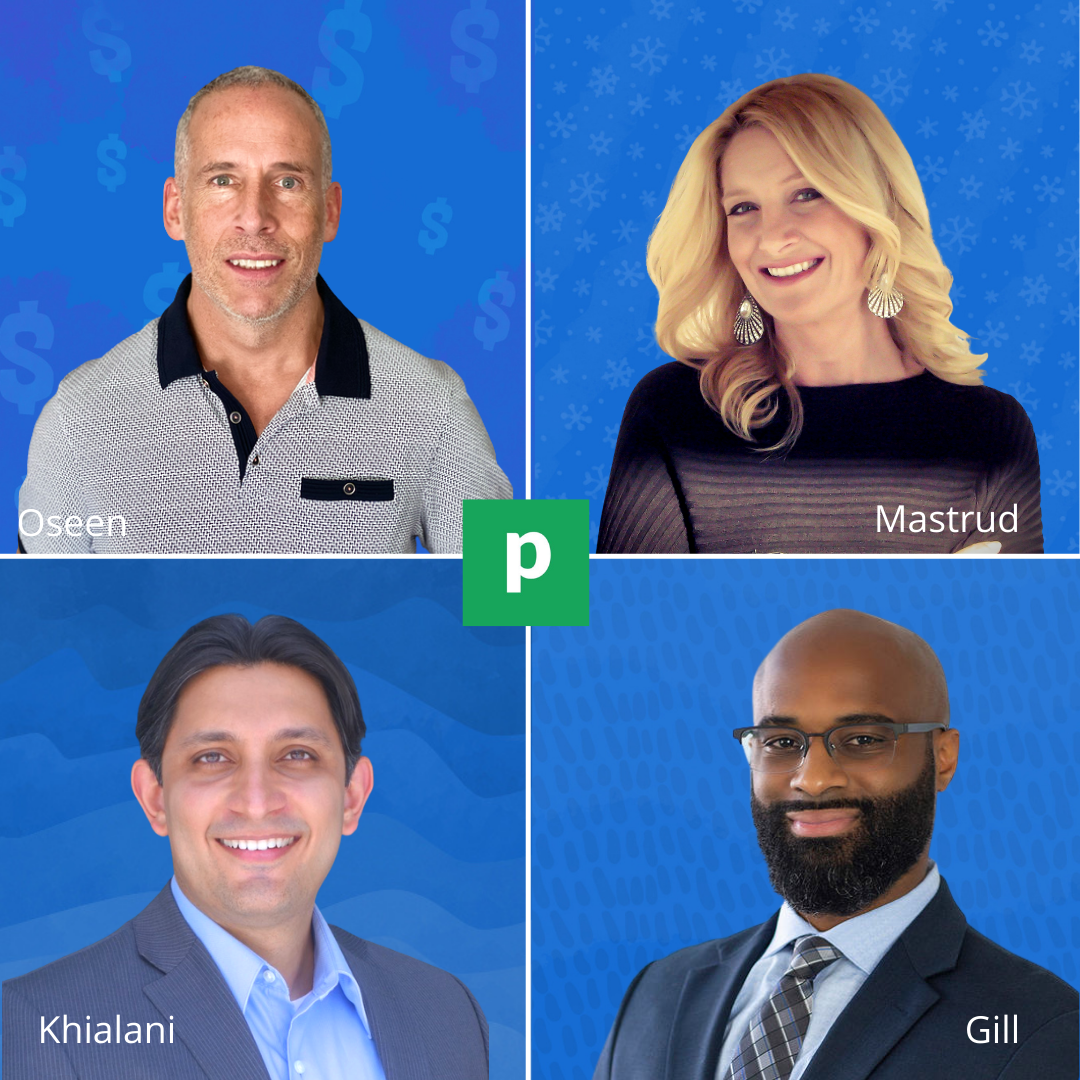 Planswell Announces US Expansion
Toronto-based FinTech company brings free financial plans to Americans starting today
Planswell, the Toronto-based startup delivering free financial plans to users in three minutes, today expands its offering to US residents. Starting today, Americans from coast to coast can build a free financial plan by going to Planswell.com.
Free of charge, US residents can enter a series of basic details and, within minutes, understand the most tax-optimized way to contribute to their investment accounts, how much life and disability insurance they would need if something were to go wrong, and how to most effectively reduce the interest they'll pay on debt. They can now see exactly how their investments will impact their retirement based on all applicable state and federal tax rules and social security.
"We've been building our planning engine for five years on the back of fifteen million dollars worth of technology." said Eric Arnold, Planswell Chief Executive Officer. "The US was identified as our first expansion market for several reasons, including the size and needs of the population and the overwhelming response to early testing." Planswell has conducted successful product tests in 18 countries to date.
"We're finding few know what to do on a monthly basis to maintain their lifestyles in retirement," said Arnold. "Our mission is to provide the most actionable financial plans to everyone, for free. The only thing slowing us down is how fast we can adapt our planning engine to local financial planning standards so everyone can have the perfect plan."
Planswell has seen rapid growth since April 2020 when they made their beloved consumer-centric software available to financial advisors to use with their own clients. Advisors using the software must also have capacity to serve additional clients as Planswell encourages consumers to work with a professional to implement their free plans. "We're working with hundreds of experienced advisors across the country, from virtually every financial institution, to continuously elevate the planning experience for consumers," said Scott Wetton, Co-Founder and Chief Operating Officer. "These partnerships have allowed us to supercharge the development of software for other countries."
Since April, the full-time team has grown to more than forty people working remotely from seven countries, including the US. "In quick order, we've been able to assemble top talent from around the world," says Arnold, adding the company has remained cash flow positive during the rapid expansion.
"America is just the beginning," said Arnold. "We've set our sights on making a global impact."
Planswell Data: Canadians Prosper Despite Pandemic
Data analysis reveals income, savings, and home values trending up among 100,000 Planswell users
"Like others in the financial space, we were eager to see how Covid would affect the financial wellness of our citizens," said Eric Arnold, Planswell Chief Executive Officer. "In the data, we certainly didn't see the devastating effect we all feared. In fact, it seems Canadians are prospering."
Planswell looked at data from a randomized and anonymized sample of 100,000 financial plans created at Planswell.com since 2018. To build free, actionable financial plans, users spend a few minutes providing information on household income, monthly savings, total investments, home values, mortgage balances, group benefits, smoking status, and more.
From 2018 to 2020, income rose 8.5% and the percentage of income that went into savings rose from 9.5% to 14.5% with the average household now saving $1,739 per month. Although mortgage debt rose 7.4% to $195,857 on average, home values over the period are up 21.4% to $509,352.
Average household assets topped $300k compared to about $200k in 2018, a spike that speaks to Planswell's consumer demographics as the company focuses on outreach to wealth accumulators versus retirees. Arnold pointed out the figures are self-reported by Planswell users who are typically between thirty and 65 years old.
Despite the turbulent and stressful year for working Canadians, the percentage of people with group benefits remained unchanged over the period at just over 74% and smoking rates continued a downward trajectory from 7.9% to 6.2%.
"It's encouraging," Arnold said, "An isolated look at 2,000 plans created over Labour Day weekends in 2019 and 2020 shows a meaningful uptick in the financial health of Planswell users across Canada, contrary to fears when the pandemic began."
Planswell, the Toronto-based startup delivering free financial plans to users in three minutes, today released findings from aggregated data collected in Canadasince 2018 revealing upward trends in income, savings, and home values. The data analysis of 100,000 like users shows an encouraging sign of resiliency among Canadians during the Coronavirus pandemic.
Planswell Helps Advisors Serve Clients from Home
Remote financial planning system now available to 200,000 Canadian advisors
Effective immediately, Advisors can offer free financial planning in minutes and support their clients across Canada through planswell.com.
"We've been testing and refining this remote planning system with advisors across four countries for the past two years" said Craig Savolainen, Head of engineering. "After listening to the success stories and international advisors and our own team in serving hundreds of thousands of users, we realized this is something that can add tremendous value to Canadian financial advisors and their clients."
The team at Planswell in Toronto has worked hard to create a unique online financial planning experience that allows users to maximize their investment potential, minimize their borrowing costs, and financially protect their families.
For the first time, it's now available to any financial advisor in Canada at Planswell.com/advisor.
Canadians need financial advice more than any other time in history. Advisors need new ways to connect with and add value to their clients remotely more than ever before.
"How does an advisor sitting at home manage to create and update financial plans for hundreds of their clients this month? This is what advisors have been asking." said Eric Arnold, CEO of Planswell. "We're sitting on the perfect solution. We've been the experts in remote financial planning for years. If we can make our system available so financial advisors can use Planswell to make a huge difference for Canadians, it just makes sense."
How it works
It only takes about three minutes to create a free plan at planswell.com. Once a client builds a plan, they can schedule a free walk-through with their advisor, who can fine-tune their plan and provide advice on how to make it a reality.
Build a plan
Answer 30-40 questions in three minutes to create a free financial plan. The questions are easy and can be answered off the top of your head.
Walk through the plan
See exactly what to do each month to grow your wealth, reduce your debt, and be protected from financial surprises. This can all be done before speaking with an advisor.
Improve and implement the plan remotely
Over the phone or video chat, Advisors can guide clients through each step of the plan, to keep them on track for their goals, retirement and beyond. Advisors easily update the plan and push changes live in real time while speaking to the client.